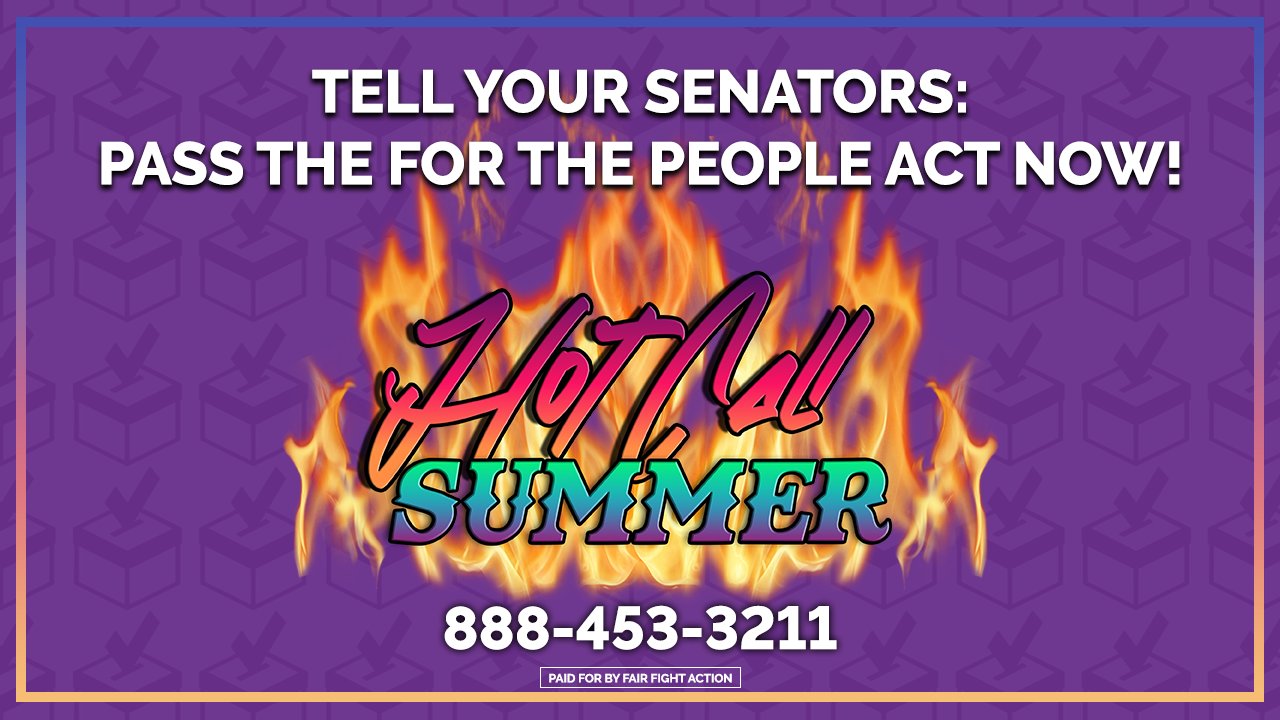 FOR IMMEDIATE RELEASE
Contact: lauren@scdp.org, 803-832-0819
Columbia, S.C.— With Republicans intent on taking away Americans' freedom to vote,South Carolina Democrats are joining Stacey Abrams Fair Fight for "Hot Call Summer" in an effort to mobilize young voters and voters of color across the state to contact their senators in support of HR 1/S 1, The For the People Act.
With more than 400 anti-voter bills introduced in 48 state legislatures, Fair Fight is calling on South Carolina to turn up the heat on Lindsey Graham and Tim Scott, driving daily phone calls to their offices demanding that they join with Democrats to pass the For the People Act as it heads to a vote this month.
The anti voter suppression initiative kicks off tonight with a townhall for southern states featuring Abrams, Congresswoman Nikema Williams, former Harris County Clerk Chris Hollins, and Helen Butler, Executive Director of the Coalition for the People's Agenda.
 "Republicans know that the only way they can win is to cheat, and that's exactly what they're trying to do." said Lauren Brown, SCDP spokesperson. "If Republicans are intent on jamming bills like the one we saw in Texas, South Carolina Democrats will be even more intentional in our fight back because it's a fight we've had before — Republicans have historically worked to suppress voters yet more people voted in 2020 than ever before." 
Anyone, anywhere may take action and participate in Hot Call Summer immediately by calling 1-888-453-3211 or visit www.StopJimCrow2.com.
###