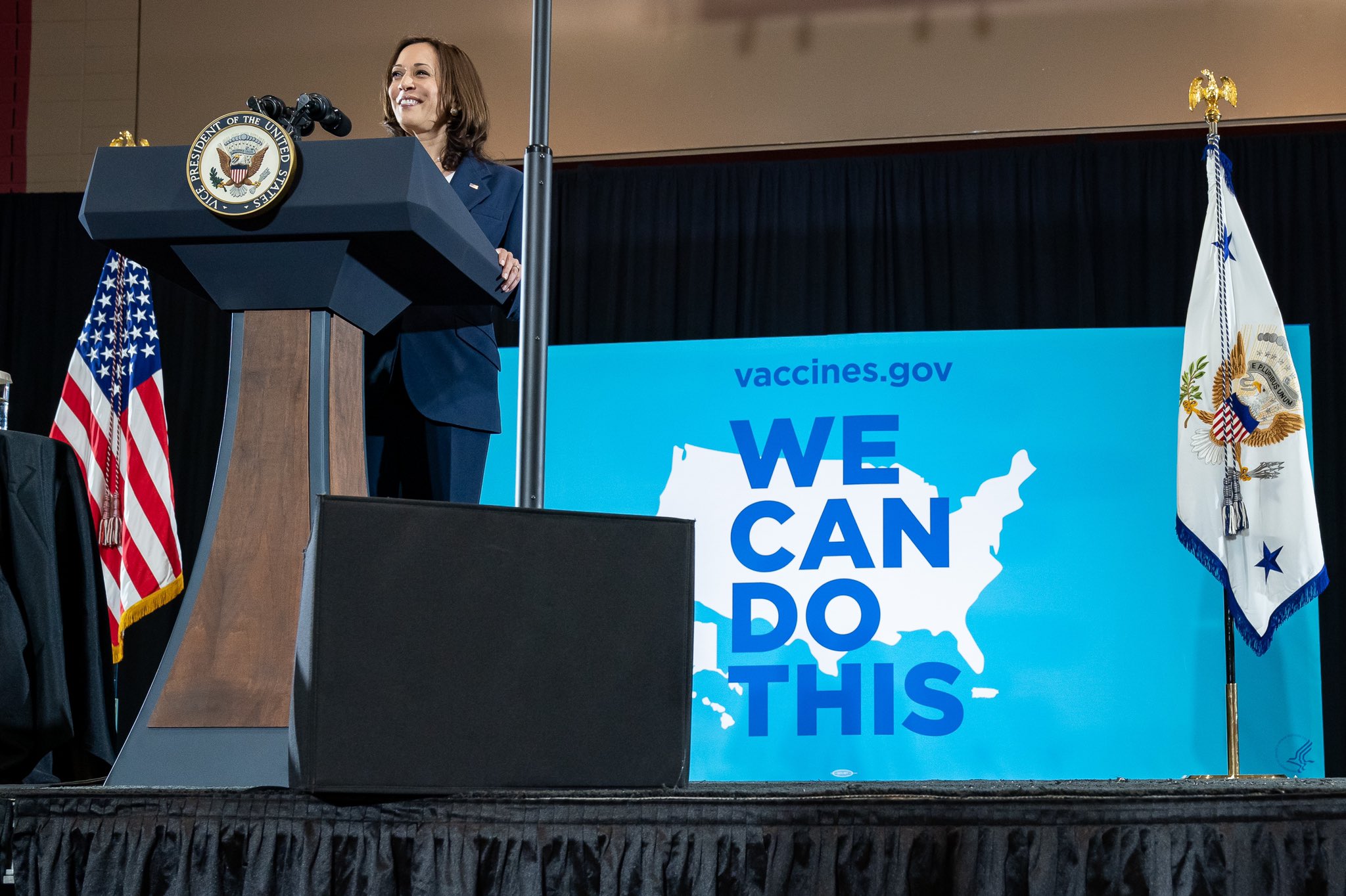 Columbia, S.C.— South Carolina Democrats are pleased to welcome Vice President Kamala Harris to our state as she visits Greenville today, proving the Biden-Harris administration continues to take a serious, strategic, and science-based approach to ending the spread of COVID-19. Out of respect for the over 9,000 South Carolinians who have lost their lives during the pandemic, Democrats are thankful Vice President Harris is having critical conversations with community leaders on the importance of getting all residents vaccinated.
Governor Henry McMaster and fellow Republicans' failed response to COVID-19 is evidenced in the state's extremely low vaccination rates, roughly 35%. This is below President Biden's goal of having 70% of adults with at least one shot by July 4th.
"Governor McMaster has failed South Carolina at every stage of this pandemic, and now he has let down South Carolinians once again by failing to lead efforts effectively to get our state fully vaccinated. Instead of ramping up vaccine distribution when President Biden passed the American Rescue Plan, Gov. McMaster politicized the rollout process, contradicted public health experts, and did little to combat the vaccine hesitancy he helped foster. South Carolina voters won't soon forget that Gov. McMaster put politics over our health and safety, and blocked meaningful progress on the number one issue on South Carolinians' minds. If Henry had done his job, Vice President Harris wouldn't have to do it for him," said South Carolina Democratic Party Chair Trav Robertson.
Background on Gov. McMaster's failures on vaccinating South Carolinians:
Despite South Carolina's lagging vaccination rate, the McMaster administration called it a "poor use of taxpayer dollars" to incentivize people to get the vaccine.
Gov. McMaster sidelined public health experts throughout his pandemic response, and his coronavirus recovery panel included few public health experts and representatives of the state's hard-hit black community.
###