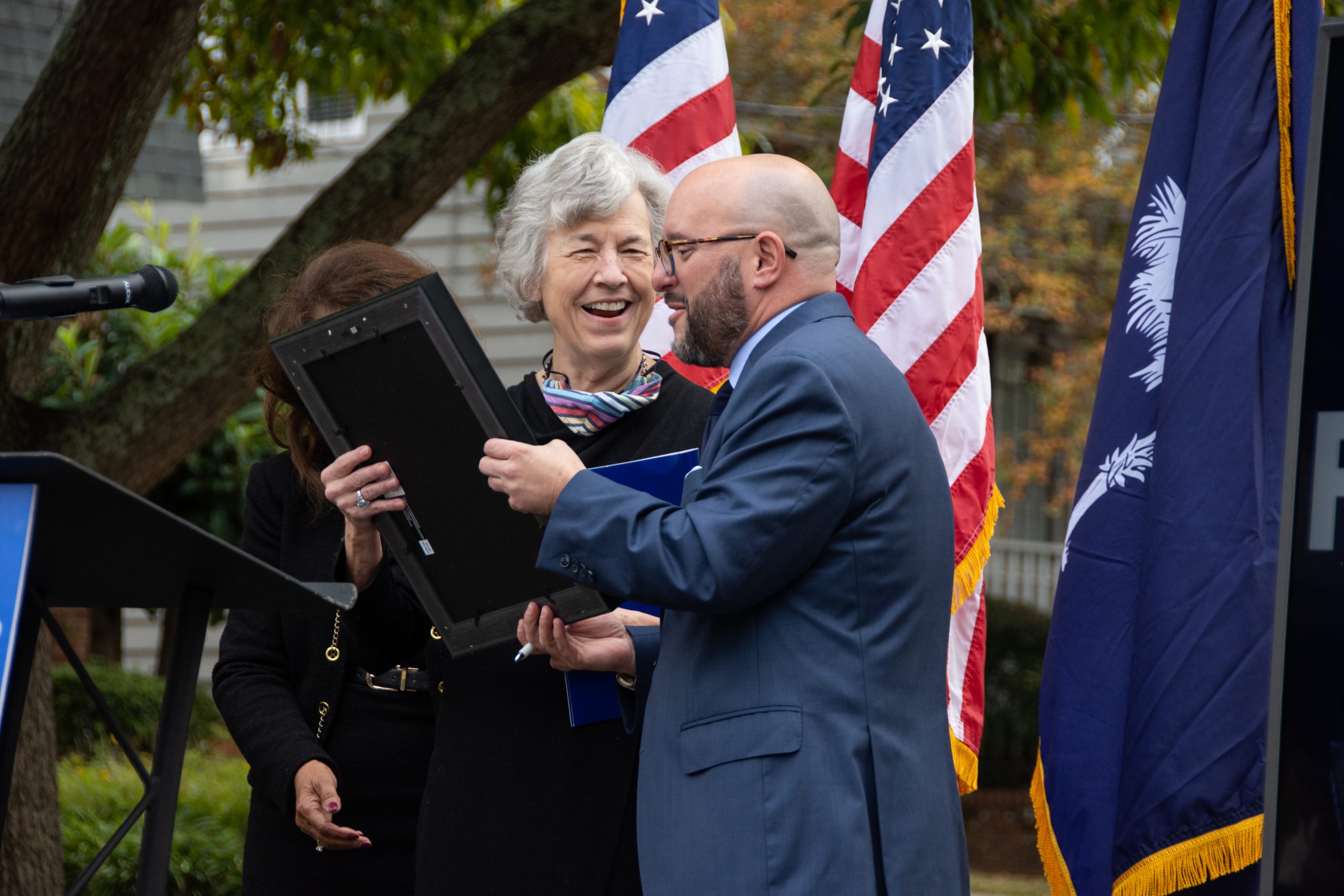 COLUMBIA, SC — On Saturday the South Carolina Democratic Party, along with local elected officials and party activists, officially dedicated The Don and Carol Fowler Center, the party's permanent home. The purchase of the headquarters on Gadsden Street was historic, as it marks the first time the party has owned its own building. The Don and Carol Fowler Center is a place for Democrats to gather, organize, train, and win for decades to come.
Speaker of the US House of Representatives Nancy Pelosi, Senator Amy Klobuchar, Senator Jeanne Shaheen, Senator Chris Dodd, DNC Chair Jaime Harrison, and Majority Whip Jim Clyburn all joined the event virtually to share their well-wishes and support.  
Watch the Building Dedication here.
"The entire Fowler family has given the balance of their lives to make sure that this state, often punching way above its weight class, always played a role in helping shape this country's future," said Columbia Mayor Steve Benjamin.
"As far as I am concerned, it's a great day in South Carolina. It is more than a great day. It is Don Fowler Day in South Carolina…We have to use this as our momentum to get things ramped up here in South Carolina. It is up to us to do the building that needs to be done… It is up to us to be making some noise. I encourage all of you if you are not already engaged and involved, you should be so, because it is just that serious," said Representative Gilda Cobb-Hunter.
"I will always be indebted to Carol and Don Fowler. My whole political career started because of Don Fowler… they invested in the next generation." said Senator Darrell Jackson "We would not be where we are today without Carol and Don Fowler." 
"That building will stand forever as a foundation for Democrats across the state, for the future…going forward this is a foundation for all of us to stand united together and to continue the fight for justice and equality for all of us that are here today," said Representative Jermaine Johnson.
###