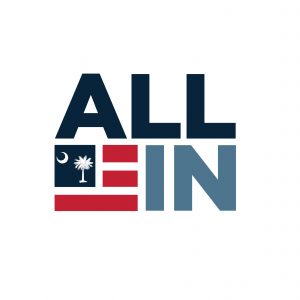 SCDP Press Clips for November 13, 2020
If you have been forwarded this email and would like to receive it directly, please sign up here.
---
INSIDE SOUTH CAROLINA
How to apply for jobs at the White Claw Seltzer plant in Columbia The company said construction will begin almost immediately and the plant is expected to be up and running by the summer of 2021. Read More.
USDA removing more than 3,100 trees in Charleston Co. to eradicate Asian longhorned beetle The United States Department of Agriculture will be removing more than 3,100 trees from Charleston County in its efforts to eradicate the Asian longhorned beetle, a destructive invasive pest which was recently found in the area. Read More.
Straight-party voting did a nasty job on South Carolina There is no way, no way at all that such people as Vincent Sheheen and Mandy Powers Norrell were turned out of office as a result of voters actually comparing them to their opponents and finding the incumbents wanting. That's impossible. Read More.
SC Federal Inmate Charged Plotting to Hire Hitman to Kill Informant and a Prosecutor "The hitman he called multiple times to was actually with the FBI. Read More.

Charleston's next sheriff talks reform after wave of new sheriffs elected Kristin Graziano marked several milestones when she successfully won her campaign last week to be Charleston County's next sheriff. Read More.
South Carolina AG Alan Wilson Joins Lawsuit to Interrupt Pennsylvania Ballot Counts. South Carolina Attorney General Alan Wilson joined an Upstate talk radio show to discuss his joining a coalition of several other state attorney generals pushing to reverse a Pennsylvania Supreme Court decision regarding ballots. Read More.
Multicounty business parks offer a creative boon for affordable housing When most people think of a multicounty business park, what comes to mind is usually a physical location. Read More.
---
SPORTS
South Carolina No. 1 in AP preseason women's basketball poll. Read More.
The rise of Coastal Carolina football through the eyes of AD Matt Hogue, a Clover grad Seventeen years and a few months ago, Matt Hogue had a headset on when the Coastal Carolina football team marched 97 yards and scored the go-ahead touchdown with 10 seconds left to earn the program's first-ever win in its first-ever game. Read More.
College of Charleston Men's and Women's Basketball Game Day Policies, Procedures and Safety measures at TD Arena This season, CofC received approval from the South Carolina Department of Commerce to welcome spectators to TD Arena. The state-of-the-art venue (which seats 5,100) will be reduced to 30 percent capacity. Read More.
Former South Carolina tennis coach, administrator Don Barton dies at age 96 The school announced the news. He was a 1949 graduate of USC, served in the Air Force, was a sports editor at the Columbia Record and ran an advertising agency for 33 years. Read More.
---
NATIONAL NEWS
Joy mixes with wariness as Black Americans savor the election of Biden and Harris Joe Biden's defeat of President Trump made some Black Americans jump for joy and others hold hands and pray. It freed Black mothers and fathers to imagine a future for their children defined by tolerance and mutual respect. Read More.
How A Record Number Of Republican Women Got Elected To Congress Minnesota's sprawling, rural 7th Congressional District has been represented by conservative Democrat Collin Peterson for 30 years. It was considered one of Democrats' most vulnerable seats going into this year's election, and the GOP flipped it when Michelle Fischbach won by 13 points. Read More.
Deutsche Bank proposes a 5% tax for people still working from home after the pandemic This would cover the costs of grants for people who can't work from home and are on lower incomes. Read More.
As Soon as Trump Leaves Office, He Faces Greater Risk of Prosecution The president is more vulnerable than ever to an investigation into his business practices and taxes. Read More.
Alito raises religious liberty concerns about Covid restrictions and same-sex marriage ruling "It pains me to say this," Alito said, "but in certain quarters, religious liberty is fast becoming a disfavored right." Read More.
---
AROUND THE WORLD
Coronavirus World Map: Tracking The Spread Of The Outbreak On Sept. 28, the world marked a tragic milestone: 1 million deaths from COVID-19. That's according to a tally maintained by Johns Hopkins University. And public health experts believe the actual toll – the recorded deaths plus the unrecorded deaths – is much higher. Read More.
UK's "Yorkshire Ripper" serial killer Peter Sutcliffe dies The British serial killer known as the "Yorkshire Ripper," a man who instilled terror and fear across northern England in the 1970s, died Friday at a hospital there. He was 74. Read More.
US election: China congratulates Biden after long silence China has finally congratulated Joe Biden on his projected win in the US presidential election, breaking a frosty period of silence. Read More.