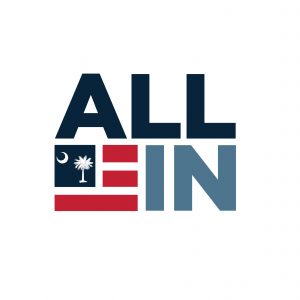 SCDP Press Clips for November 18, 2020

If you have been forwarded this email and would like to receive it directly, please sign up here.
---
INSIDE SOUTH CAROLINA
SC's Nikki Haley joins ex-Bush advisor in Georgia Senate race fundraising effort Nikki Haley, a former S.C. governor and United Nations ambassador, is joining in the fundraising race for two U.S. Senate seats in Georgia. Haley will serve as the honorary co-chair for the Georgia Battleground Fund, her spokesperson Chaney Adams confirmed. Read More.
South Carolina Covid-19 Spike: Dick Harpootlian Unloads On Henry McMaster As coronavirus cases in South Carolina continued to climb, a powerful Democratic state senator is putting the Palmetto State's largely absent chief executive on blast. Read More.
SC nursing homes grapple with staffing as they surpass grim death toll DHEC data shows the virus has killed more than 1,500 long-term care resident deaths (1,524 as of Nov. 17th). Read More.
Democrats bash Lindsey Graham over claims he pressured Georgia to discard ballots: 'Morally reprehensible' Graham's Democratic colleagues in Congress similarly did not accept his claims, calling his alleged actions "shameful," "despicable" and "a major scandal." Some called for the senator to resign. Read More.
State Treasurer Curtis Loftis reminds families about perfect one-size-fits-all gift this holiday seasonYour State Treasurer wants to remind South Carolina families about the perfect one-size-fits-all gift suggestion this holiday season – a contribution to your loved one's Future Scholar 529 College Savings Plan. Read More.
AP: South Carolina Senate elects Hutto as new minority leaderThe new leader of South Carolina Senate Democrats says he wants his colleagues to concentrate on better jobs, health care and education instead of getting caught up in partisan fights. Read More.
---
SPORTS
Search firm to assist South Carolina in pursuit of next coach The South Carolina Gamecocks have reportedly found a search firm, to assist in the hiring of their next football coach. Read More.
Boyd's Roberts signs with South Carolina-Upstate Hannah brings a physical presence in the post that our team is missing right now," South Carolina-Upstate coach Becky Burkhammer said. Read More.
How a South Carolina lake helped forge Dustin Johnson's Masters dreams Dustin Johnson won the Masters thousands of times before Tiger Woods helped him into that 42-long green jacket for all the world to see. Read More.
---
NATIONAL NEWS
CDC quietly removes guidance pushing for school reopenings The CDC removed two guidance documents from its website in late October with no public announcement. Read More.
Senate Republicans take aim at Facebook and Twitter executives for sharing of election content "I don't want the government to take over the job of telling America what tweets are legitimate and what are not," Senator Lindsey Graham, Republican of South Carolina, said at a Judiciary Committee hearing during which Jack Dorsey and Mark Zuckerberg were subjected to hours of questioning. Read More.
Presidential Transition: Trump Fires Official Who Disputed Baseless Claims of Election Fraud Trump fires Christopher Krebs, official who disputed his election fraud claims.s. Read More.
AROUND THE WORLD
Israel strikes widely in Syria, sending signal of aggressive post-Trump posture Israel said it was retaliating for what it called an Iranian-sponsored operation in which Syrians planted explosives near an Israeli military base. Read More.
World's only known white giraffe gets fitted with a tracking device. Read More.
Finland and Norway Avoid Covid-19 Lockdowns but Keep the Virus At Bay Tight controls on travel and borders—and political consensus—helped the Nordic nations fight the pandemic. Read More.
Putin warns Armenia backing out of Nagorno-Karabakh deal would be 'suicidal' Putin says any move to leave Russian-backed ceasefire with Azerbaijan would be huge mistake. Read More.