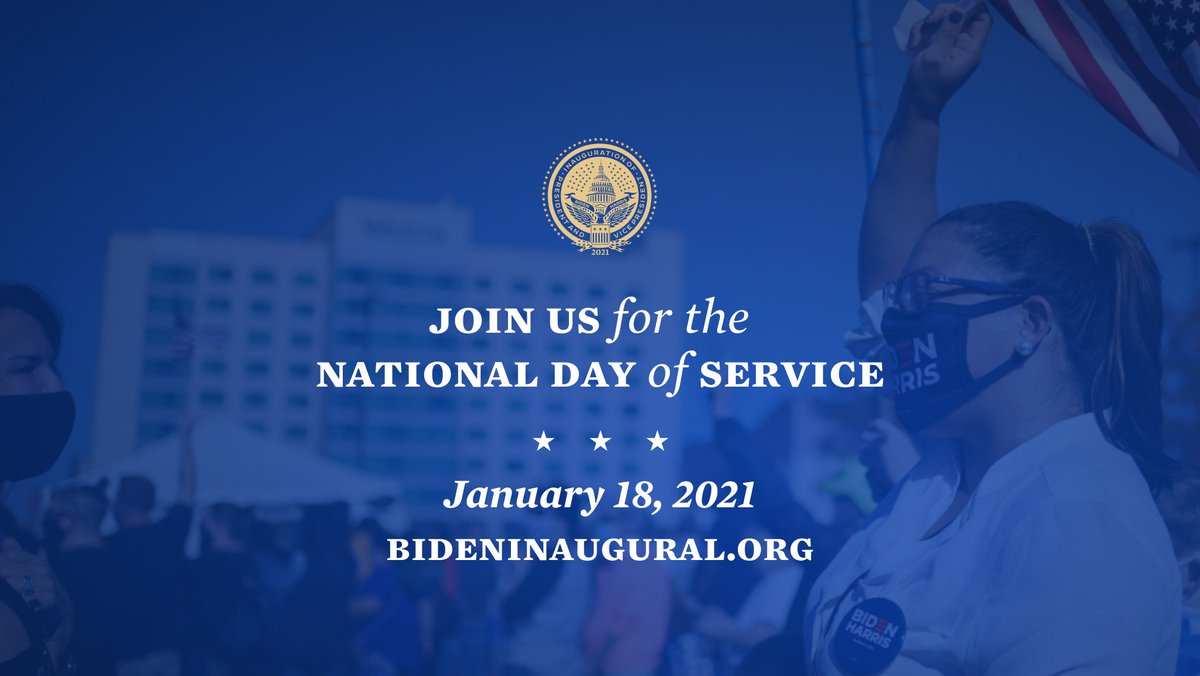 The National Day of Service for the Inauguration of President-elect Biden and Vice President-elect Harris will celebrate and honor the spirit of Dr. Martin Luther King Jr. on Monday, January 18, 2021. 
The South Carolina Democratic Party will be participating in the National Day of Service alongside the Biden-Harris Inaugural Committee by hosting a virtual food drive across the state. We are asking South Carolinians to visit the Homeless Shelter Directory to find a food pantry, soup kitchen, or food bank near them and make a donation or sign up to safely volunteer. 
In addition to the locations listed in the Homeless Shelter Directory, the Allendale Democratic Party encourages donations to the Smart Box Food Pantry in Fairfax.
Tag and share your participation on social media using the following hashtags:
#BuildBackBetter

#DayOfService

#DayOfServiceSC

#DemocratsCare
---
Tuesday – January 19th
Wednesday – January 20th
Tune into the

official livestream

of the historic Inauguration of President Joe Biden and Vice President Kamala Harris.