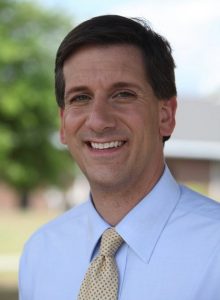 As we fight for our health care, our right to vote, and the security of American democracy from foreign interference, we are pleased to highlight a legislator who has been at the forefront of important fights for over a decade: Senator Vincent Sheheen.  Senator Sheheen lives in Camden and represents Senate District 27, which includes portions of Kershaw, Chesterfield, and Lancaster Counties.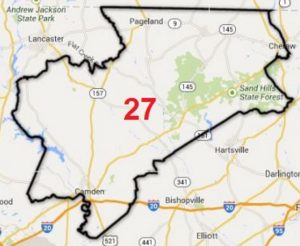 Vincent Sheheen has served in the State Senate since 2004, after four years of service in the State House.  He currently serves on the Agriculture and Natural Resources; Education; Finance; Fish, Game and Forestry; and General Committees.  Throughout his tenure in the General Assembly, Senator Sheheen has skillfully advanced important priorities despite being in the minority.  He has promoted conservation, improved education, reformed state government, and, most recently, led the effort to include tax relief for working families in the roads bill, spoke out against our personal voter data being given to the federal government, and is advocating an ethics reform overhaul.  As the Democratic nominee for governor in 2010 and 2014, Senator Sheheen ran on a platform that would have improved (and would still improve) the lives of South Carolinians throughout our state.
A Camden native, Sheheen earned a B.A. from Clemson and a J.D. from USC.  He has previously served as Prosecutor for the City of Camden.  He is the son of the late Fred Sheheen, who served as Executive Director of the South Carolina Commission on Higher Education and on the SCDP Executive Committee, and the nephew of former Speaker of the House Robert Sheheen.  He and his wife Amy are the parents of three sons.
You can follow Senator Sheheen on Facebook here and on Twitter here.  While we wish he was serving his second term as governor, we are very fortunate to have his voice and his skills in the State Senate!