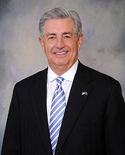 We now shift our Legislator Spotlight series to the State Senate, starting with Senate Democratic Leader Nikki G. Setzler, who lives in West Columbia and represents District 26, covering portions of Lexington, Aiken, Calhoun, and Saluda Counties.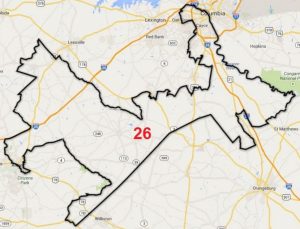 Senator Setzler's experience in the State Senate started during his undergraduate years at the University of South Carolina, when he served as a page.  He was first elected to the Senate in 1976, and he has served ever since.  His has worked extensively to improve education, serving on the Senate Education Committee for his entire Senate career, and as its Chair from 1989 through 2000.  He has also served on the Education Committee's First Steps Study Committee, the Senate Finance Committee's subcommittee on education funding, and the Education Committee of the Southern Legislative Conference.  He is currently also a member of the Banking and Insurance, Ethics, Interstate Cooperation, and Labor, Commerce and Industry Committees.  Earlier this year, Senator Setzler introduced a much-needed bill that would end partisan gerrymandering by creating an independent redistricting commission.
A lawyer, Senator Setzler has an active practice emphasizing trial advocacy, civil litigation, municipal, corporate, and construction work.  He been a member of the West Metro Chamber of Commerce, the Cayce-West Columbia Lions Club, the Lexington County Development Corporation, Security Federal Bank Advisory Board, and the YMCA Advisory Board.
Senator Setzler was born in Asheville, North Carolina, son of the late Verna Leona Parker Setzler and Harry Earl Setzler.  He is married to the former Ada Jane Taylor, and they have four daughters, Nikole Mergo, Jamie Allen, Sabra Denny and Amber Jane Barnes.
You can follow Senator Setzler on Facebook here and on Twitter here.  We are fortunate to have such an experienced, knowledgeable, and dedicated leader of our Senate Democrats!