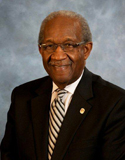 Our legislator spotlight series continues this week with Senate Assistant Democratic Leader John W. Matthews, Jr.  Senator Matthews lives in Orangeburg and represents Senate District 39, which includes parts of Orangeburg, Calhoun, Berkeley, Colleton, and Dorchester Counties.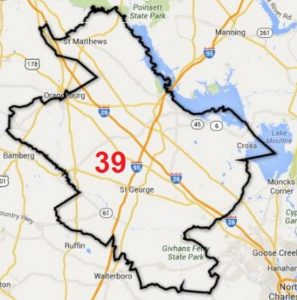 When Senator Matthews was first elected to the State House in 1974, he became the first African American elected official in Orangeburg County since Reconstruction.  Serving in the General Assembly ever since—in the House from 1975 until 1984 and in the Senate from 1985 until today—he is longest serving African American state legislator, serving in the House from 1975 to 1984 and in the Senate since 1985.  Senator Matthews serves on the Senate Agriculture & Natural Resources; Banking & Insurance; Education; Ethics; Finance; Fish, Game, & Forestry; and Interstate Cooperation Committees.  He has worked tirelessly to bring jobs and economic development to his constituents, improve education in his district, and expand access to health care.
Senator Matthews, a graduate of S.C. State, is a retired elementary school principal, businessman, and farmer.  He has been the recipient of numerous awards, including induction into the South Carolina Black Hall of Fame, Minority Business Advocate of the Year, U.S. Small Business Administration, S.C. State Distinguished Alumni Award, S.C. Primary Health Care Legislator of the Year, and Orangeburg County Democrat of the Year.  He is the father of 5 grown children, and was married to his late wife Geraldine for nearly 55 years.
You can follow Senator Matthews on Facebook here.  Our party and our state are fortunate to have a living legend like Senator Matthews continuing to advocate on behalf of his constituents!